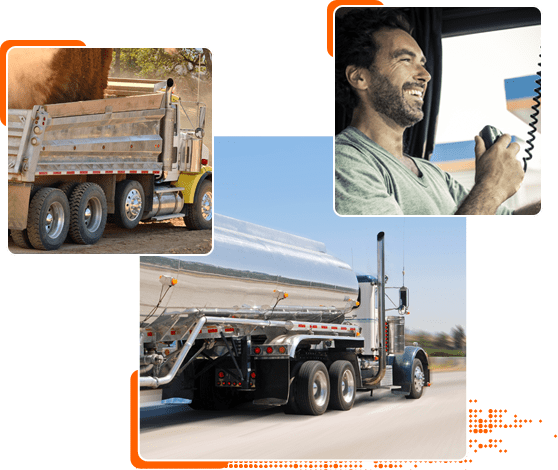 Western Truck Insurance is a truck insurance agency focused on helping owner operators and truck fleets buy quality, affordable truck insurance.
Our proprietary software gives our agents the necessary tools to instantly match you with the largest truck insurance companies and the specialty truck insurance companies to create a comprehensive list of potential insurers. That equates to greater efficiency, more options and better rates for you, and it's only available at Western Truck Insurance.
We are one of the largest and most trusted truck insurance agencies in the US. Our truck insurance agents are highly skilled at consulting with owner operators and fleet managers to ensure their assets are properly protected.
Western Truck Insurance is licensed to sell truck insurance in Alabama, Arizona, Arkansas, California, Colorado, Florida, Georgia, Hawaii, Idaho, Illinois, Iowa, Kentucky, Minnesota, Missouri, Nevada, New Jersey, North Carolina, Ohio, Oklahoma, Oregon, Pennsylvania, South Carolina, Tennessee, Texas, Utah, Washington, and Wisconsin.
There is a long list of truck insurance companies that partner with us to provide owner operator insurance and truck fleet insurance. They trust us and so can you.
Get truck insurance quotes online or call a Western Truck Insurance agent now: 1-800-937-8785